Sorry, We're currently closed and will open at 05:30 PM, We are not accepting online orders at the moment . Contact us on 01332841920.


Welcome to Duffield Balti & Grill
Order food online in Duffield! It's so easy to use, fast and convenient. Try our new, online website which contains our entire takeaway menu. The Duffield Balti & Grill is located in Duffield. You can now order online, all your favourite dishes and many more delicious options, and have them delivered straight to your door in no time at all.
Here at Duffield Balti & Grill we are constantly striving to improve our service and quality in order to give our customers the very best experience. As a result, we are finally proud to unveil and introduce our latest improvement, our new online ordering website! You can now relax at home and order your favourite, freshly prepared meals from Duffield Balti & Grill. You can even pay online!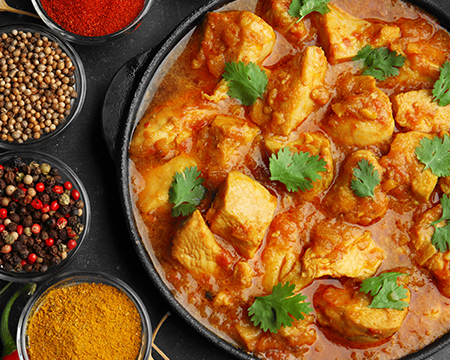 ---
Feedback
Whilst placing my order over the phone I found the order taker impatient and a little rude. On food turning up it was COLD, the Shish Doner I had ordered was just Shish, the other order was ok apart from no mint yogurt sauce as requested , that said the response and subsequent replacement was 5/10 mins so quick fix. Thank you.

Really good consistency. Big improvement on 2 years ago. Great new menu and one of the beat takeaways in Derby right now.

Order is incorrect 3 meat kebab is two meat and no mint yogurt

Kebabs are the best from here. Highly recommend!!

Kebab was lovely can't fault the way it's cooked n how it tasted but you forgot my salad so it was just a meat roll up with sauces. The nans are a lot smaller n the portion size has shrunk. Sorry

Good